Join Our Team
Make a difference in people's lives while we make a difference in yours.
Work with us, grow with us!
Are you looking for a rewarding and exciting career that matters? Share your unique talents as a champion of choice and inclusion. Join our team at Community Living Huntsville.
Our dedicated staff of more than 80 people includes Direct Support Professionals, Employment Specialists, Resource Consultants, and Family Support Workers. We are passionate about supporting people to live the lives they want – and advocating for a community where everyone belongs.
And when you work with us, you can grow with us! You will have access to ongoing training, professional development, and advancement opportunities.
Come make a difference in people's lives – and feel proud of the work you do every day!
If you are looking to make a difference for people and your community, and are interested in a challenging and rewarding career, please apply with your résumé and cover letter to:
Human Resources
Community Living Huntsville
99 West Road, Huntsville, Ontario, P1H 1M1
Email: careers@clhuntsville.ca
Fax: 705-789-0752
Community Living Huntsville is an equal opportunity employer. We value a diverse staff. If you need job postings in an alternate format, or need accommodation in the application process, please do not hesitate to contact us at careers@clhuntsville.ca or 705-789-4543, Ext. 269.
We thank everyone for their interest in Community Living Huntsville. Please note that only those applicants selected for an interview will be contacted.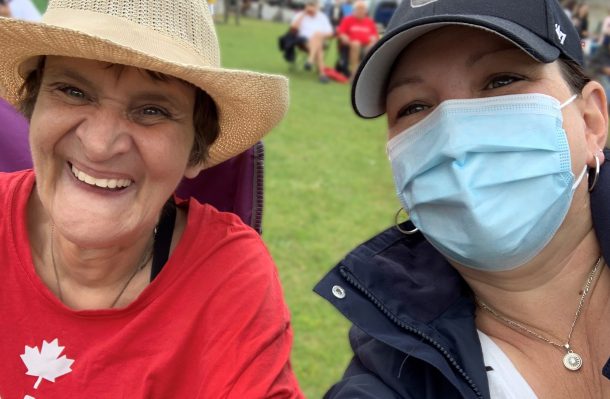 Developmental Services Worker (DSW) Apprenticeship Program
Earn while You Learn!
Did you know? With the Developmental Services Worker (DSW) Apprenticeship Program, you can do paid work while training for an exciting and rewarding career in Developmental Services! The program is offered through various Ontario colleges. We are an enthusiastic supporter of this opportunity.
If you are passionate about championing choice and inclusion for people with developmental disabilities, and building a stronger, more inclusive community for everyone, this program is an opportunity to explore that passion, while advancing your career and education.
Fast Facts
The program includes in-class training, plus on-the-job training at a sponsoring organization, such as Community Living Huntsville
About 85 to 90 percent of training happens on the job
Remaining training happens in class or online through a community college or approved training organization
How long the program takes depends on how much time you can commit to attending courses and how quickly you master the concepts and skills
Many people complete the program in about 2.5 years
Program Cost
Fees for each course vary; however, you may be able to receive Ontario government funding for 80 to 90 per cent of DSW Apprenticeship Program tuition.
Qualifications
To qualify for the program, you will need an Ontario Secondary School Diploma (OSSD), GED, or equivalent.
Where can I learn more?
Find general information about apprenticeships, and how to apply, on the Ministry of Labour, Immigration, Training, and Skills Development's Start an Apprenticeship site. You can also search OntarioColleges.ca for colleges with DSW programs.
And for information about participating in an apprenticeship through Community Living Huntsville, or to apply to be sponsored by Community Living Huntsville to complete your apprenticeship, email careers@clhuntsville.ca. We would love to talk with you!