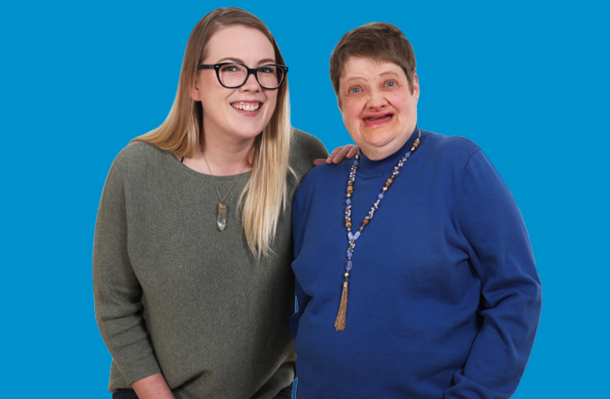 Developmental Services Worker (DSW) Apprenticeship Program
Earn while You Learn!
Did you know? With the Developmental Services Worker (DSW) Apprenticeship Program, you can do paid work while training for an exciting and rewarding career in Developmental Services! The program is offered through various Ontario colleges. We are an enthusiastic supporter of this opportunity.
If you are passionate about championing choice and inclusion for people with developmental disabilities, and building a stronger, more inclusive community for everyone, this program is an opportunity to explore that passion, while advancing your career and education.
Fast Facts
The program includes in-class training, plus on-the-job training at a sponsoring organization, such as Community Living Huntsville
About 85 to 90 percent of training happens on the job
Remaining training happens in class or online through a community college or approved training organization
How long the program takes depends on how much time you can commit to attending courses and how quickly you master the concepts and skills
Many people complete the program in about 2.5 years
Program Cost
Fees for each course vary; however, you may be able to receive Ontario government funding for 80 to 90 per cent of DSW Apprenticeship Program tuition.
Qualifications
To qualify for the program, you will need an Ontario Secondary School Diploma (OSSD), GED, or equivalent.
Where to start
Find general information about apprenticeships, and how to apply, on the Ministry of Labour, Immigration, Training, and Skills Development's Start an Apprenticeship site. You can also search OntarioColleges.ca for colleges with DSW programs.
And for information about participating in an apprenticeship through Community Living Huntsville, or to apply to be sponsored by Community Living Huntsville to complete your apprenticeship, please contact:
Lisa Du-Perre
careers@clhuntsville.ca
705-380-1816 (call or text)