Newsletters
Check out our recent newsletters below. Want to have future newsletters delivered to your email inbox? Join our mailing list.
October 15, 2021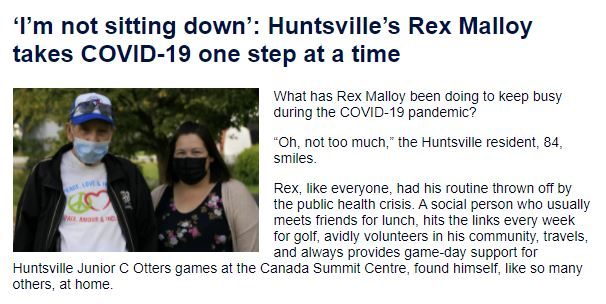 Our October 2021 newsletter includes an invitation to our 2021 Annual General Meeting, our feature story on National Disability Employment Awareness Month, a feature story on Huntsville's Rex Malloy, and an update on our Rev Up Independence Donation Drive.
August 29, 2021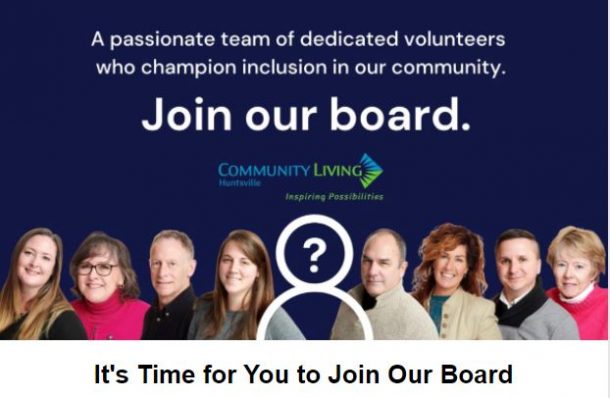 Are you looking to make a difference? Make it with Community Living Huntsville as a volunteer board member. Join a dedicated team that champions inclusion for people with developmental disabilities in your community.
August 10, 2021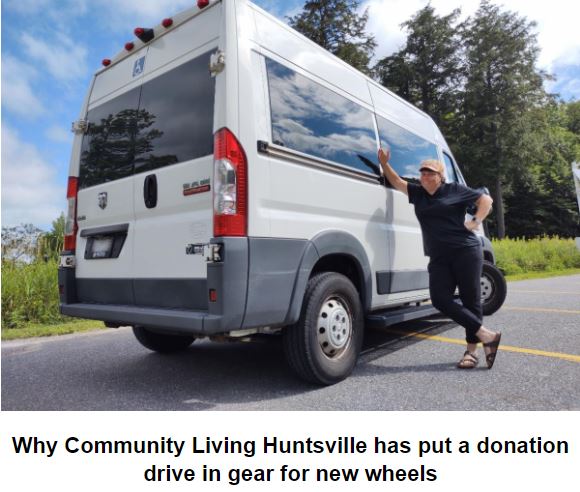 Rev Up Independence in North Muskoka! Community Living Huntsville is excited to officially launch our new Rev Up Independence Donation Drive to raise $50,000 for a professionally modified, all-season, wheelchair accessible vehicle!
June 14, 2021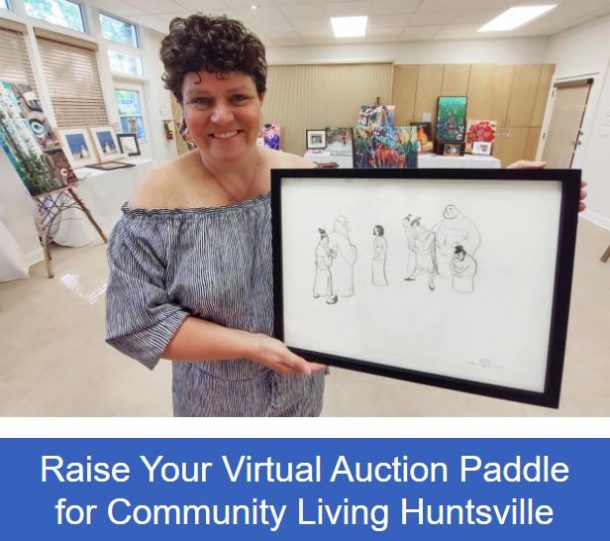 Today is the day! Community Living Huntsville's online art auction, Artists for Inclusion, officially opened for bids on June 14. You can view the pieces in person during the Huntsville Art Crawl, too!
May 16, 2021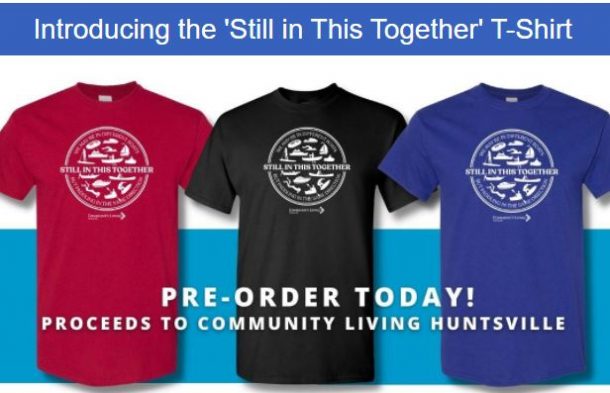 Celebrate the triumph of our collective perseverance and community spirit with our new Community Living Month 2021 themed "Still in This Together" T-Shirts! "We may be in different boats, but paddling the same direction."
Note: Sales of this T-shirt have now closed. Follow us at clhuntsville.ca and on our Facebook, Instragram, Twitter and Linkedin social media pages for more T-shirts in future.
May 1, 2021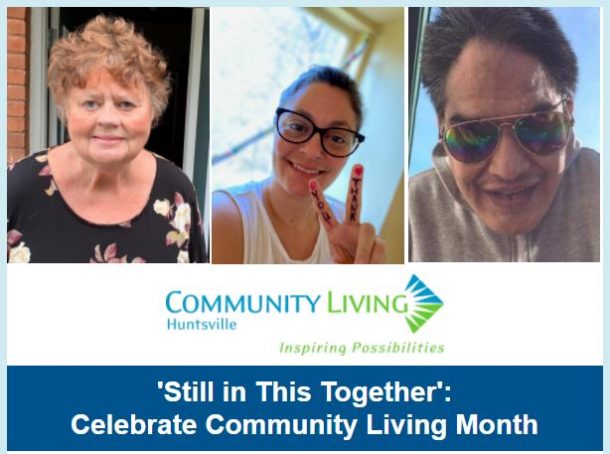 This year's theme is "Still in This Together", in honour of the perseverance and resilience shown by those in our movement, as we continue to navigate the COVID-19 pandemic.
March 23, 2021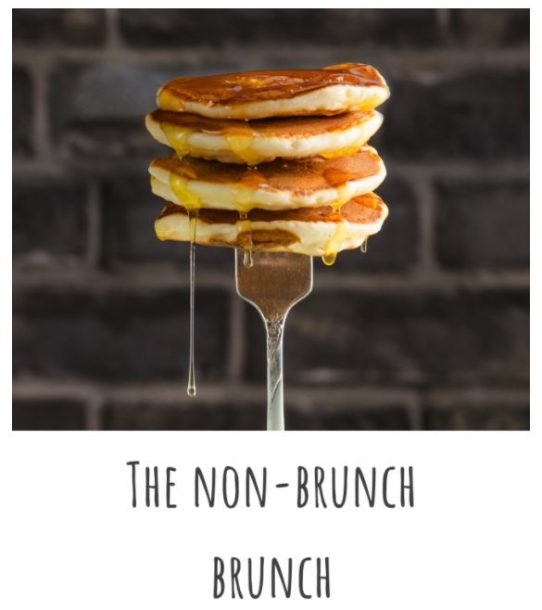 We hope you received our Non-Brunch Brunch invitation in the mail, but if you didn't, there is still time to participate …