Join Our Newsletter
Sign up to get our monthly e-newsletter delivered to your email inbox! You will receive announcements, information about our programs and services, the latest on our events and fundraisers, and other content you won't find anywhere else.

Recent Newsletters
August 2022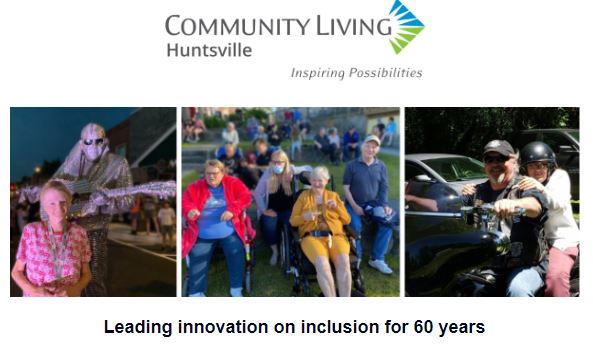 Community Living Huntsville is rooted in innovation. Our future is rooted and inspired by our past. In this month's newsletter, we share a bit about that journey, shine a spotlight on our team members and career opportunities, and invite you to save the date for our 2022 Autumn Brunch.
Read the August 2022 newsletter online.
July 30, 2022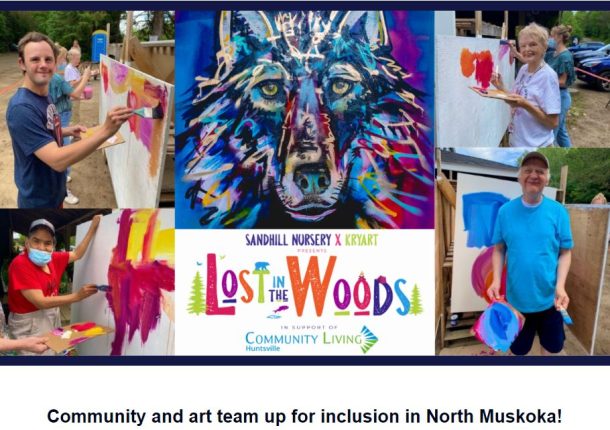 Art and community is a powerful combination. This month's newsletter shares details on several artistic initiatives, plus information on a community healthy lunch box program, our Transitional Housing Initiative, and our new Be an Inclusive Landlord campaign!
Read the July 2022 newsletter online.
June 20, 2022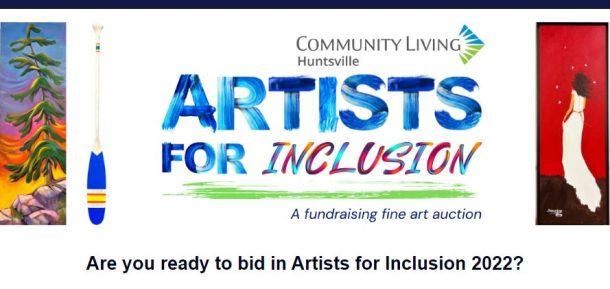 A bid can win you some fine Muskoka art -- and help us take action on homelessness. This month's newsletter shares exciting information about our Artists for Inclusion 2022 online auction of fine art as people get ready to bid.
Read the June 2022 newsletter online.
May 2, 2022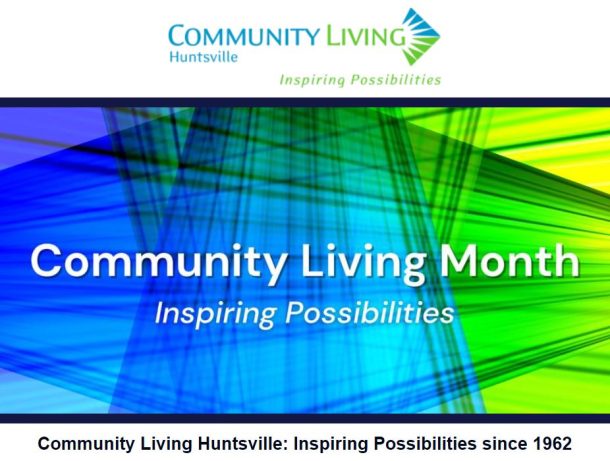 It's time to celebrate – and we want you to join us!
Community Living Month kicks off in May. We have a calendar full of activities and events for the community to enjoy, and you can learn more about them in the newsletter.
Plus, you will find an update on our Rev Up Independence Donation Drive, and how it has positively impacted lives by successfully raising the needed funds for a new accessible vehicle.
Read the May 2022 newsletter online.
February 15, 2022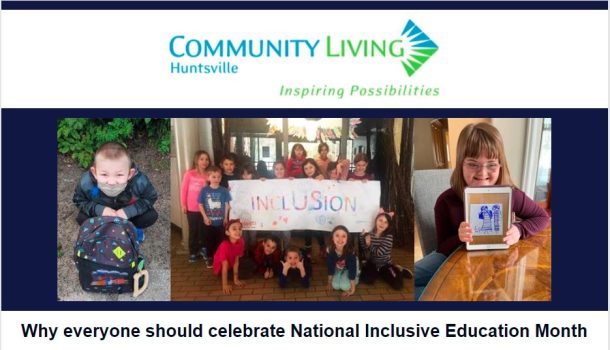 Together, we're better.
National Inclusive Education Month happens each year in February. It is an annual effort led by Inclusive Education Canada to promote inclusive education practices in our schools. Why is this important?
Read our newsletter to find out.
December 28, 2021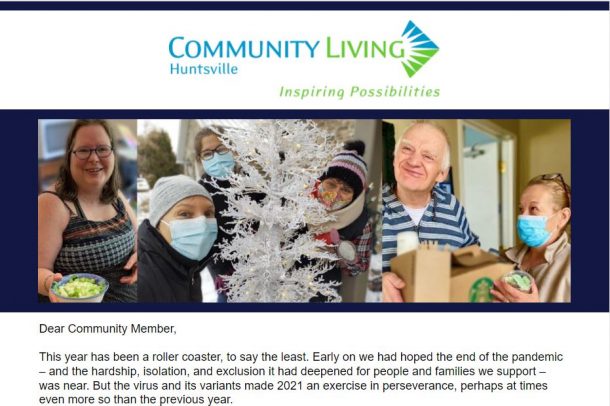 This year has been a roller coaster, to say the least. Early on we had hoped the end of the pandemic – and the hardship, isolation, and exclusion it had deepened for people and families we support – was near. The virus and its variants had other plans.
In our December newsletter, Suzanne Willett, Executive Director for Community Living Huntsville, shares how you made a difference in another difficult year. Plus, learn about an exciting housing pilot project headed by our Supported Independent Living team, find out what's up about all those artisanal trees downtown, get the latest on some big fundraisers, and see what's ahead for our 2022 events calendar.
November 29, 2021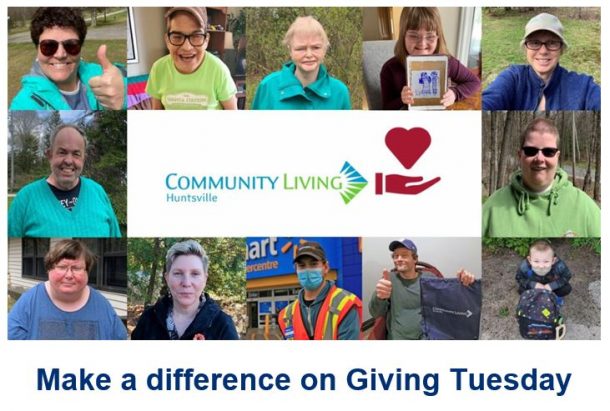 It's Giving Tuesday! Learn how your donations to Community Living Huntsville's one-day campaign can help build self-determination, connections, inclusion, and more for children, teens, and adults with developmental disabilities in North Muskoka. And check out our video!
Plus, we have an update on our Rev Up Independence Donation Drive for a new accessible vehicle.
October 15, 2021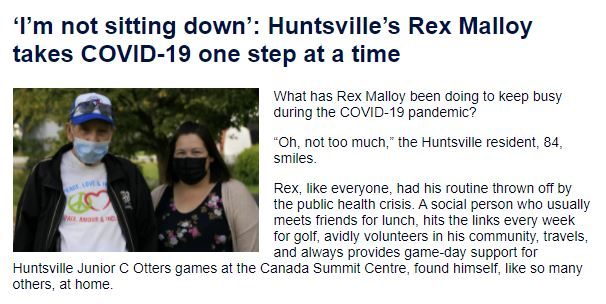 Our October 2021 newsletter includes an invitation to our 2021 Annual General Meeting, our feature story on National Disability Employment Awareness Month, a feature story on Huntsville's Rex Malloy, and an update on our Rev Up Independence Donation Drive.
August 29, 2021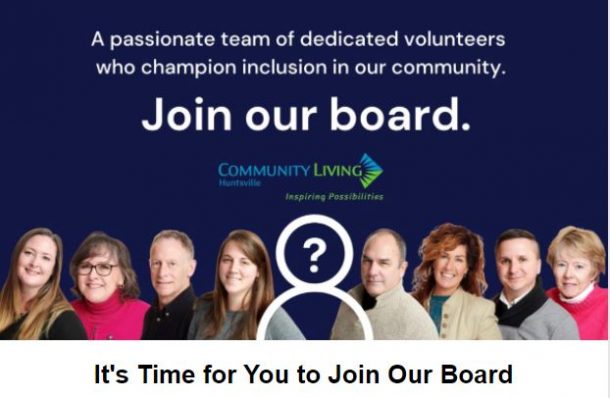 Are you looking to make a difference? Make it with Community Living Huntsville as a volunteer board member. Join a dedicated team that champions inclusion for people with developmental disabilities in your community.
August 10, 2021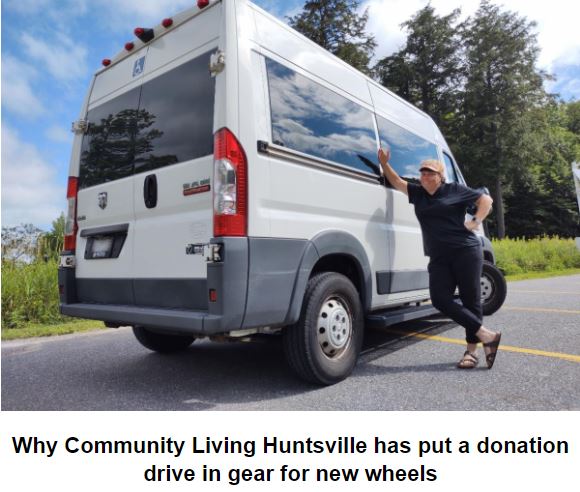 Rev Up Independence in North Muskoka! Community Living Huntsville is excited to officially launch our new Rev Up Independence Donation Drive to raise $50,000 for a professionally modified, all-season, wheelchair accessible vehicle!
June 14, 2021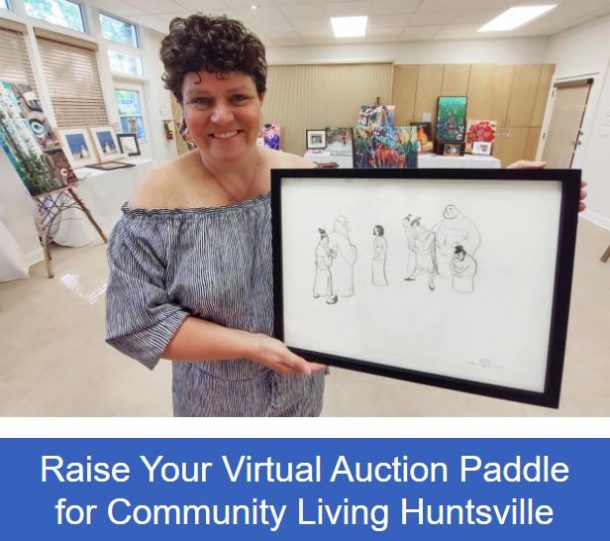 Today is the day! Community Living Huntsville's online art auction, Artists for Inclusion, officially opened for bids on June 14. You can view the pieces in person during the Huntsville Art Crawl, too!
May 16, 2021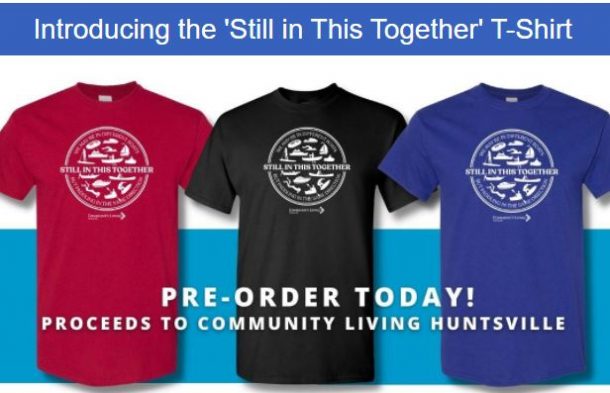 Celebrate the triumph of our collective perseverance and community spirit with our new Community Living Month 2021 themed "Still in This Together" T-Shirts! "We may be in different boats, but paddling the same direction."
Note: Sales of this T-shirt have now closed. Follow us at clhuntsville.ca and on our Facebook, Instragram, Twitter and Linkedin social media pages for more T-shirts in future.