Our Board of Directors

Community Living Huntsville's Board of Directors is a passionate team of dedicated volunteers who champion inclusion in our community.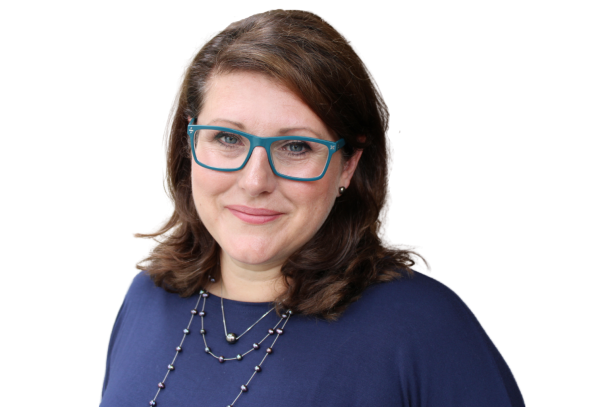 Bernadette Lovegrove
Bernadette brings a varied background to the Community Living Huntsville board of directors.
Born and raised in Whitehorse, Yukon, she moved to Toronto at an early age to become a journalist. In 2007, following a successful career as a writer and editor, Bernadette relocated to Huntsville and pursued her second calling to work with children as an elementary teacher. In her local school community, Bernadette strives to create a learning environment where students' diverse life experiences and differences are valued and respected.
Bernadette's goal is to help ensure that all individuals have the opportunity to contribute meaningfully to their communities.
Crystal Paroschy
Born and raised in Huntsville, Crystal has some deep roots within the community. Upon graduating from Huntsville High School, she attended Sir Sandford Fleming College where she graduated with a diploma in Business Administration, and then continued her education, obtaining a diploma in Floral Design.
After living on the East Coast for a short time, Crystal knew she wanted to return and build her life in Huntsville. She worked as a floral designer as well as within Community Services for the Town of Huntsville as a lifeguard and swimming instructor. When the opportunity arose, Crystal moved into the Clerks department at the Town of Huntsville where she now holds the position of Deputy Clerk and Accessibility Coordinator.
Crystal is a proud of her community and is eager to help foster equity and inclusion for all. She enjoys seeing people flourish to their full potential and looks forward to helping Huntsville grow into an even better place for everyone to work, live, and enjoy life.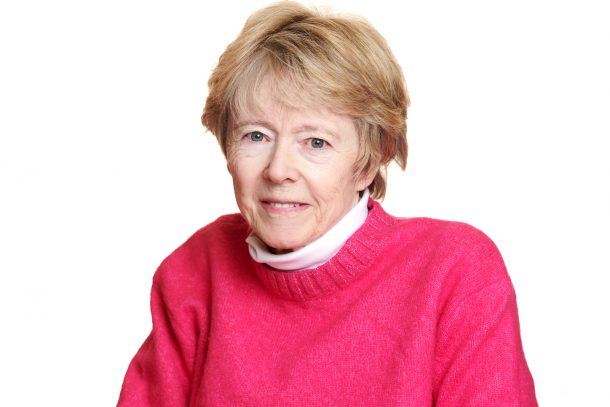 Debbie Kirwin
Debbie has promoted inclusion in our community by advocating for improved accessible transit and taxi service, accessible affordable housing, employment opportunities for people with disabilities, inclusive recreational programming, and activities such as: accessible trails and playgrounds, accessible public meetings, accessible festivals and events and improved access to businesses through the "Yellow Ramp" program. Debbie served as Chair of Huntsville's Accessibility Advisory Committee (AAC), and sat on the District's AAC from 2013 to her retirement in 2018. She sat on the Accessibility Standards Advisory Committee, for the Province of Ontario 2012-2014, was a member of the 2006 Parasport Games Organizing Committee Huntsville and Co-Chaired of the Organizing Committee for the 2012 Parasport Games Huntsville. Her passion and advocacy for inclusion for people with a disability continues to this day.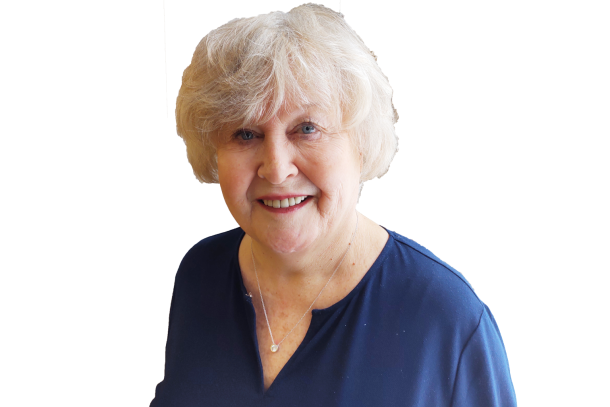 Heather Hunter
Heather was born in Niagara Falls, Ontario, to a somewhat nomadic family. They moved 11 times before settling in Huntsville from Victoria, British Columbia, when Heather was 12. The family was familiar with the community, having briefly lived here many years earlier. She considers it a blessing her family stayed in Huntsville, a community she calls "a little oasis".
Heather completed the Clinical Behavioural Sciences program from McMaster University's School of Graduate Studies and thereafter worked in Children's Mental Health, Youth Justice, and Developmental Services. Her career included 10 years in public service with the Province of Ontario in the Toronto area followed by five executive director/CEO posts with Children and Youth Justice and Community Living organizations.
After her formal retirement, she received a public appointment granted by the Ontario Public Service Secretariat to the Child and Family Services and the Youth Justice review boards where she was trained in legal procedure and decision-making, and became an adjudicator for nine years, hearing service complaints from across the province. She hung up the gavel, so to speak, in 2019.
Heather returned to Huntsville full time 12 years ago and has served on the Fairvern Nursing Home board for more than four years.
She consider herself privileged to have worked in service to the community throughout her career. And she looks forward to supporting Community Living Huntsville as a board member.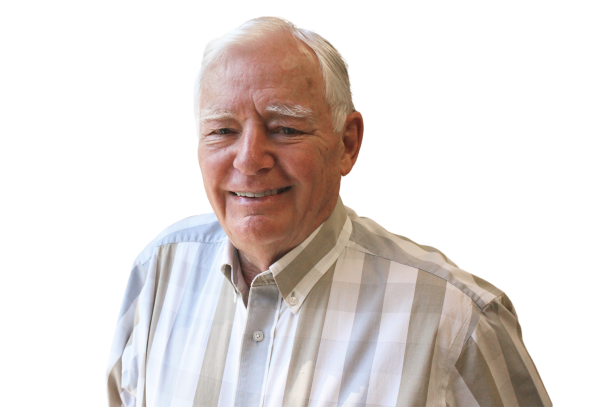 Jim Alexander
Born in London, Ontario, Jim completed elementary and high school in Sarnia, Ontario. He graduated with a chemical engineering degree from Queen's University and an MBA from Western University. Jim's career included oil refining in Sarnia, fertilizer manufacturing in Trail, British Columbia, operating an appliance service company in Toronto, and a sporting goods importing business in Brampton, Ontario, before he and his wife, Jane, purchased a trailer-hitch manufacturing company in Huntsville in 1975. That business, Hidden Hitch and Algonquin Automotive, was sold to their oldest son, Rob, in 1998.
Jim and Jane met at Queen's in 1961 and have been together since. They have three children all living in Huntsville, eight grandchildren, and one great-grandchild. And the couple has had the luxury of extensive world travel (Jane is fluent in French). They have lived in British Columbia, London, Mississauga, Ireland, Cyprus, Florida, Michigan, Toronto, and the Bahamas.
Jim has served on the Muskoka Aquatic Club board, Doug Milliken's Huntsville waterfront development committee, Tom Pinckard's Huntsville community centre committee, the Huntsville hospital board, the Huntsville Festival of the Arts board, the Huntsville town and theater centre committee, the local Habitat for Humanity board, and the Muskoka Mayors' Prayer Breakfast committee.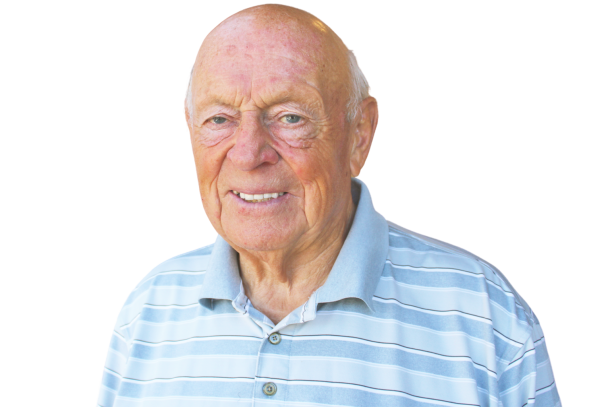 John Garlick
Born in London, England, in 1937. Qualified as a Professional Engineer from Kingston (UK) University 1959. Was General Manager of the leading European Particle Board company from 1969 to 1975. Immigrated to Canada with my wife and three children in 1975 and took a partnership in an Engineering Consultancy in Vancouver, specializing in the Wood Products Industry. President from 1977 to 1982. My first project and the beginning of a lifetime relationship was the design of the Domtar Particle Board plant in Huntsville. I returned to Huntsville again as a Consultant to Domtar to expand the mill in 1991, and ran this and the other two Domtar mills in the USA as a temporary General Manager while the company was being sold. 1991 to 1994 and again 1996 to 1998.
I partnered in my own OSB Mill in Inverness, Scotland, sold out to Noranda 1986 to 1990. And for the next 25 years did independent consulting to major Institutions and Forest Products companies around the world, working throughout Europe, Africa, Australia and North America. In 1996 I returned to Huntsville from Australia and married a local lady, Sonja Clarke, in 2000.
We have 10 grandkids between us scattered around Scotland and North America. I have been on the Fairvern LTC Home board since 2014 with a special interest in the development of the new home. The new home has been approved and the Fairvern board is now dissolved, so I would like to join the Community Living board and hope that my previous experiences are of use to the local community. I look forward to the possible opportunity to serve with many old friends on the Community Living board.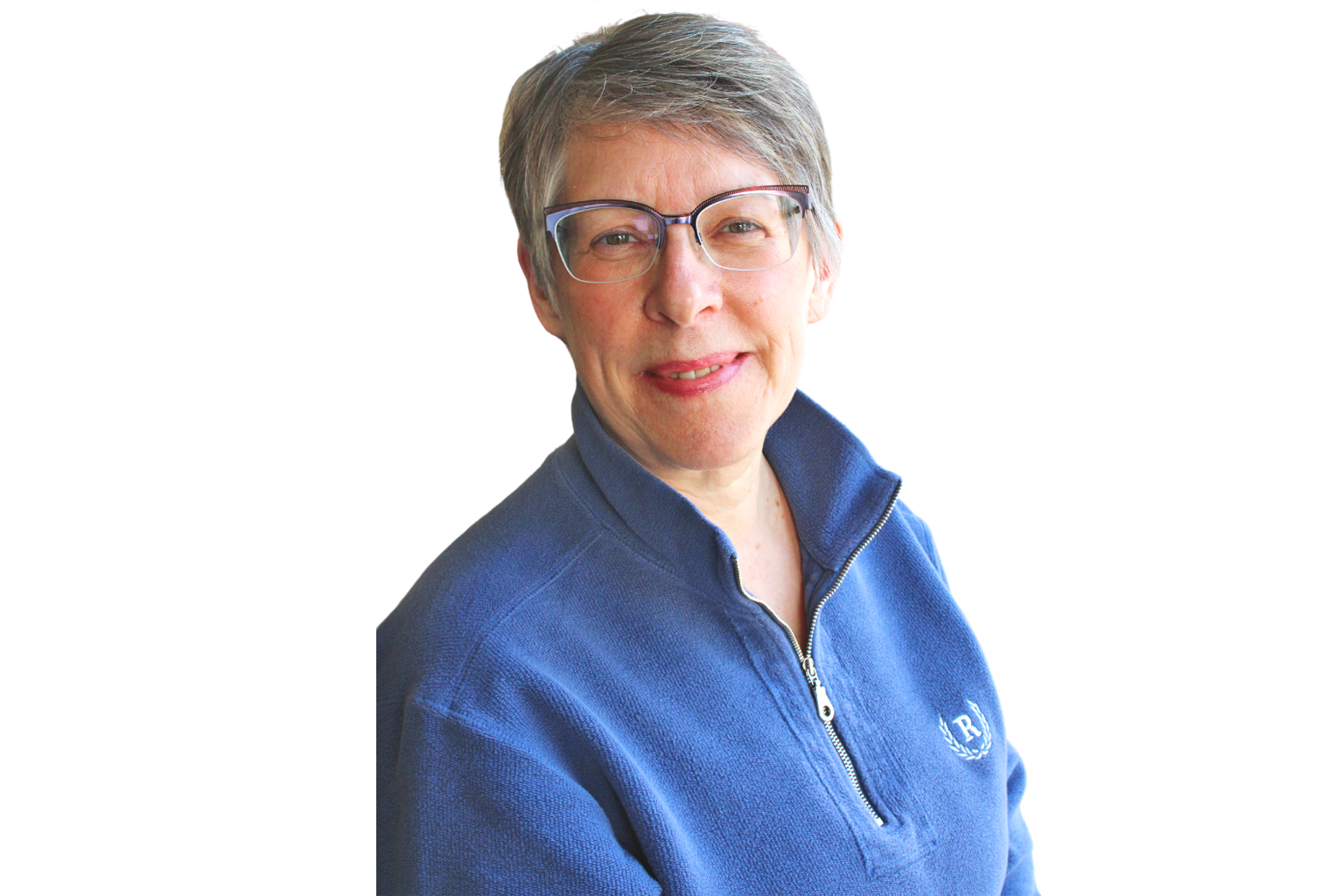 Lorraine Morin
Lorraine, a retired business owner and Huntsville resident, joined the Community Living Huntsville board of directors in 2021-22.
She has called Huntsville home since moving here from Kapuskasing, Ontario, 35 years ago. She lives with her husband, Gerry, of 40 years. The couple has two adult children and recently celebrated the arrival of their first grandchild, too.
Lorraine is passionate about inclusion and community, and is eager to help build a more inclusive Huntsville that increasingly respects the rights, recognizes the potential, and values the contributions of people with developmental disabilities.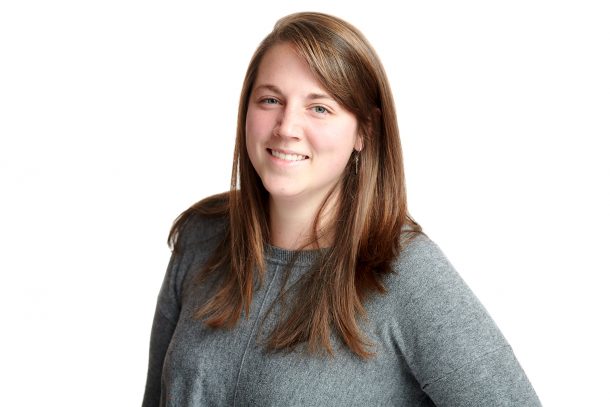 Morgan Lonsdale
Morgan enjoys volunteering within our community. Community development is what she strives for in her every day. Morgan was honoured with the Lieutenant Governor's Community Volunteer Award. She was a Girl Guide for 20+ years, which brought her to London, England as a World Centre Resident Volunteer for 8 months. Through Morgan's involvement with the Muskoka North Good Food Co-op, she spent several years volunteering to help build a resilient community/food system while ensuring the success of the Co-op. She currently spends her time volunteering with community partners such as Rotary, Chamber of Commerce, and the Huntsville BIA.
Morgan strives to make our community inclusive. Inclusiveness is imperative and as a young, inspiring entrepreneur, she is excited to grow this opportunity throughout our community. Morgan believes everyone has room to grow and she is excited to be part of making Huntsville an even better place – for everyone.
Myke Malone
Myke was born and raised in Ottawa, and relocated to Huntsville in 1987. Since moving here, he has volunteered for many community events and fundraisers. He has been actively involved in a variety of community organizations, such as; the Huntsville BIA, Huntsville Economic Development Committee, and Hospice Huntsville. He was also a Director and President of both The Huntsville Lake of Bays Chamber of Commerce, and Huntsville Festival of the Arts.
Myke has always found the Huntsville community spirit to be that of an incredibly welcoming and inclusive nature. Three years ago he was invited to attend a Community Living Huntsville "Celebrate Inclusion Tour". After attending the tour, Myke found that Community Living Huntsville aligned with the Huntsville spirit that he always enjoyed, and he soon became a volunteer, and joined the board of Directors the following year.
Tish Firman
Tish embraces living in a community that celebrates diversity and inclusion. She is a fierce advocate for people living with the label of "disability". After volunteering for Community Living Huntsville for the past 10 years, Tish is honoured to serve on the Board of Directors.
If you're looking to make a difference, make it with Community Living Huntsville.
For more information about about joining Community Living Huntsville's Board of Directors, please contact 705-789-4543 or email info@clhuntsville.ca.