Our Board of Directors

Community Living Huntsville's Board of Directors is a passionate team of dedicated volunteers who champion inclusion in our community.
Bernadette Lovegrove
Bernadette brings a varied background to the Community Living Huntsville board of directors.
Born and raised in Whitehorse, Yukon, she moved to Toronto at an early age to become a journalist. In 2007, following a successful career as a writer and editor, Bernadette relocated to Huntsville and pursued her second calling to work with children as an elementary teacher. In her local school community, Bernadette strives to create a learning environment where students' diverse life experiences and differences are valued and respected.
Bernadette's goal is to help ensure that all individuals have the opportunity to contribute meaningfully to their communities.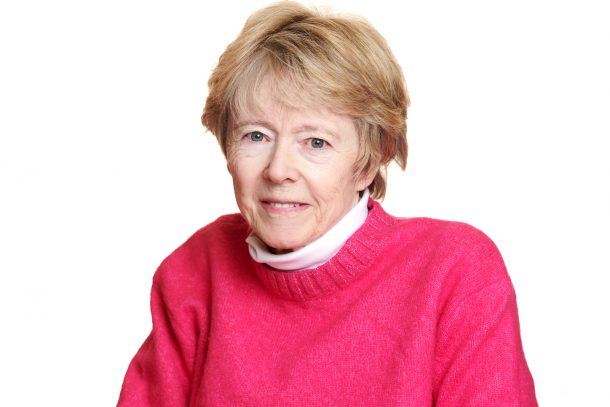 Debbie Kirwin
Debbie has promoted inclusion in our community by advocating for improved accessible transit and taxi service, accessible affordable housing, employment opportunities for people with disabilities, inclusive recreational programming, and activities such as: accessible trails and playgrounds, accessible public meetings, accessible festivals and events and improved access to businesses through the "Yellow Ramp" program. Debbie served as Chair of Huntsville's Accessibility Advisory Committee (AAC), and sat on the District's AAC from 2013 to her retirement in 2018. She sat on the Accessibility Standards Advisory Committee, for the Province of Ontario 2012-2014, was a member of the 2006 Parasport Games Organizing Committee Huntsville and Co-Chaired of the Organizing Committee for the 2012 Parasport Games Huntsville. Her passion and advocacy for inclusion for people with a disability continues to this day.
Helena Renwick
Since moving to Huntsville more than 25 years ago and raising three beautiful children with her husband, Cameron, Helena has been involved with many community initiatives and organizations such as the opening of the Town of Huntsville's Algonquin Theatre, working with Huntsville-Lake of Bays Chamber of Commerce, and serving as Executive Director for the Downtown Huntsville BIA.
In 2018 she ran for a position on Town of Huntsville council and after a narrow loss Helena changed careers, leaving the Downtown Huntsville BIA to pursue a career in art. She has used her many connections with various arts groups to foster a healthy and productive business of producing and selling art. Helena has created many large paintings and designs for various theatrical productions in Huntsville, but now she feels a special connection to more personal works of portraying landscapes. She has taught painting classes at Deerhurst Resort and she instructs painting classes through the Huntsville Festival of the Arts and Huntsville Art Society. In September 2019 she began teaching Beginner Acrylic classes and Life Drawing at More Than Just Art.
Her love and connection to this town has enabled her to give back to the community in so many ways. Being a part of Community Living Huntsville is one of those ways.
Jim Alexander
Born in London, Ontario, Jim completed elementary and high school in Sarnia, Ontario. He graduated with a chemical engineering degree from Queen's University and an MBA from Western University. Jim's career included oil refining in Sarnia, fertilizer manufacturing in Trail, British Columbia, operating an appliance service company in Toronto, and a sporting goods importing business in Brampton, Ontario, before he and his wife, Jane, purchased a trailer-hitch manufacturing company in Huntsville in 1975. That business, Hidden Hitch and Algonquin Automotive, was sold to their oldest son, Rob, in 1998.
Jim and Jane met at Queen's in 1961 and have been together since. They have three children all living in Huntsville, eight grandchildren, and one great-grandchild. And the couple has had the luxury of extensive world travel (Jane is fluent in French). They have lived in British Columbia, London, Mississauga, Ireland, Cyprus, Florida, Michigan, Toronto, and the Bahamas.
Jim has served on the Muskoka Aquatic Club board, Doug Milliken's Huntsville waterfront development committee, Tom Pinckard's Huntsville community centre committee, the Huntsville hospital board, the Huntsville Festival of the Arts board, the Huntsville town and theater centre committee, the local Habitat for Humanity board, and the Muskoka Mayors' Prayer Breakfast committee.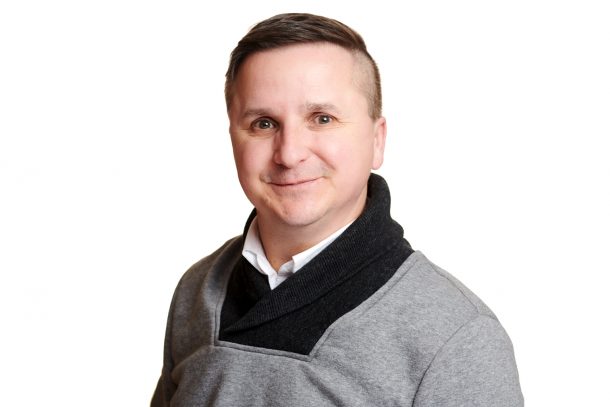 Matt Huddlestone
Matt has been the manager of the Algonquin Theatre for the last seven seasons, is married to the lovely Dawn Huddlestone for 25 years, and has a wonderful daughter; Kalei. Matt has a diverse skillset that includes more than 25 years of successful experience in theatre operations, customer service and sales. His employment and volunteer work encompass a variety of industries including the arts, tourism, hospitality, leisure, and sports. He has developed, founded and delivered several successful theatre productions and programs. Matt has exceptional interpersonal skills and is able to successfully work with a wide range of personalities.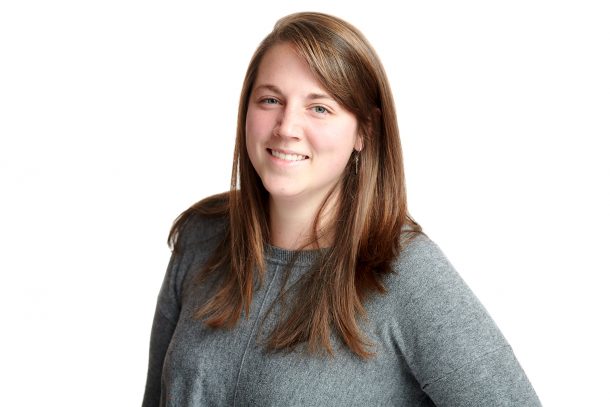 Morgan Richter
Morgan enjoys volunteering within our community. Community development is what she strives for in her every day. Morgan was honoured with the Lieutenant Governor's Community Volunteer Award. She was a Girl Guide for 20+ years, which brought her to London, England as a World Centre Resident Volunteer for 8 months. Through Morgan's involvement with the Muskoka North Good Food Co-op, she spent several years volunteering to help build a resilient community/food system while ensuring the success of the Co-op. She currently spends her time volunteering with community partners such as Rotary, Chamber of Commerce, and the Huntsville BIA.
Morgan strives to make our community inclusive. Inclusiveness is imperative and as a young, inspiring entrepreneur, she is excited to grow this opportunity throughout our community. Morgan believes everyone has room to grow and she is excited to be part of making Huntsville an even better place – for everyone.
Myke Malone
Myke was born and raised in Ottawa, and relocated to Huntsville in 1987. Since moving here, he has volunteered for many community events and fundraisers. He has been actively involved in a variety of community organizations, such as; the Huntsville BIA, Huntsville Economic Development Committee, and Hospice Huntsville. He was also a Director and President of both The Huntsville Lake of Bays Chamber of Commerce, and Huntsville Festival of the Arts.
Myke has always found the Huntsville community spirit to be that of an incredibly welcoming and inclusive nature. Three years ago he was invited to attend a Community Living Huntsville "Celebrate Inclusion Tour". After attending the tour, Myke found that Community Living Huntsville aligned with the Huntsville spirit that he always enjoyed, and he soon became a volunteer, and joined the board of Directors the following year.
Tish Firman
Tish embraces living in a community that celebrates diversity and inclusion. She is a fierce advocate for individuals living with the label of 'disability'. After volunteering for Community Living Huntsville for the past 10 years, Tish is honoured to serve on the Board of Directors.
If you're looking to make a difference, make it with Community Living Huntsville.
For more information about about joining Community Living Huntsville's Board of Directors, please contact 705-789-4543 or email clh@clhuntsville.ca.