A Night of Inspiration at 2021 RE:Action4Inclusion Gala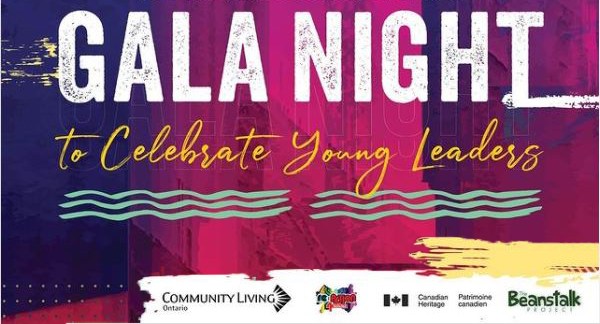 What an inspirational night!
Community Living Ontario, Re:Action4Inclusion and The Beanstalk Project hosted a gala evening online June 10, 2021, to celebrate and honour youth leaders who have made a positive impact in their communities over the last year. It was a fun and meaningful celebration of youth and their inspiring change projects.
Joel Hilchey entertained us and gave us a new guiding word for our work:  "feaningful." The thought behind it? If our work is only meaningful, says Joel, it is easy to become overwhelmed. If only fun, it may seem frivolous. Together, fun and meaningful leads to fulfillment and exceptional work.
Chris Beasley and Emily Branje from Community Living Ontario also shared important messages of congratulations and encouragement to youth.
And youth inspired us with their stories. We are incredibly impressed with RE:Action4Inclusion youth and their energy to make change, to promote inclusion in their communities, and to remind us anything is possible.
Plus, North Muskoka's Kelly Miller and Community Living Huntsville's Gwen Jones earned some prizes as early registrants for the gala! Way to go, Kelly and Gwen!
Congratulations to all the youth leaders on the success of their change projects. Truly you are making our world a better place.
Join Re:Action4Inclusion and take action on your ideas, be empowered, have fun, get inspired and be a change maker! Our world needs your good ideas! Contact our Community LIving Huntsville family support workers Kevin Rows at kevin.rows@clhuntsville.ca and Gwen Jones at gwen.jones@clhuntsville.ca to learn more about how to get involved with Re:Action4Inclusion in North Muskoka.