Community Living Huntsville's new Pre-K Play & Learn preps families for Kindergarten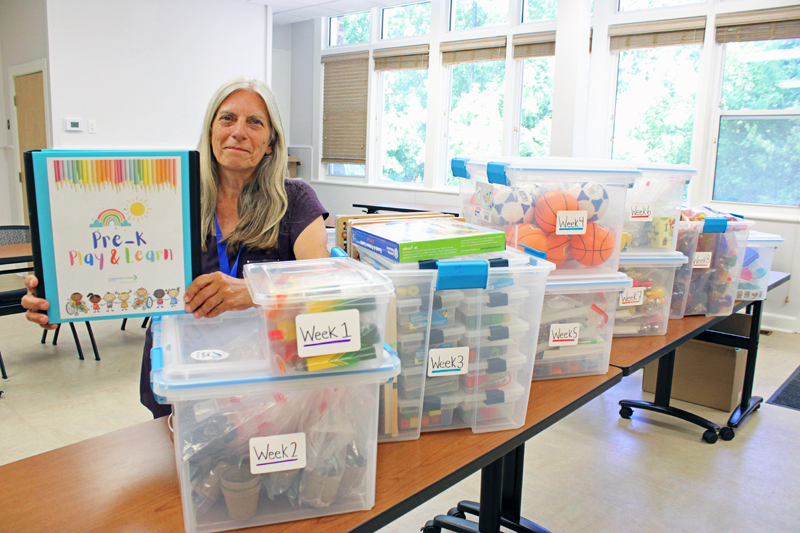 A new school readiness program created by Community Living Huntsville staff helps young children and families calm those pre-school nerves – and provides them with confidence and tools for a strong start.
Pre-K Play & Learn, created by Yvonne Bush, a Resource Consultant with Community Living Huntsville, is a flexible eight-week program designed to help children and families prepare for Kindergarten. It launched in July 2022.
"I highly recommend taking this class if you have the opportunity. It was a fun activity to do this summer – ­and so very helpful," said family member Lisa Hill.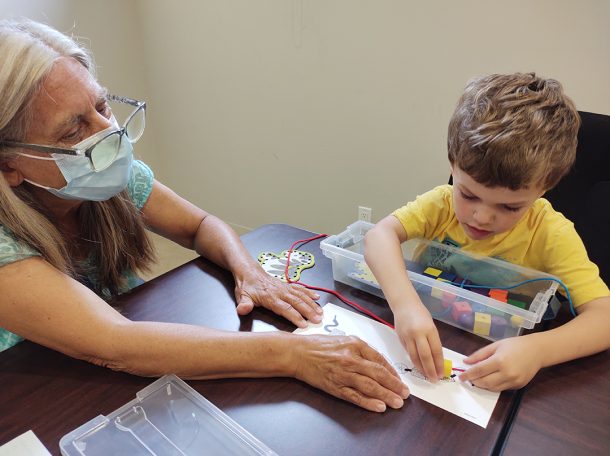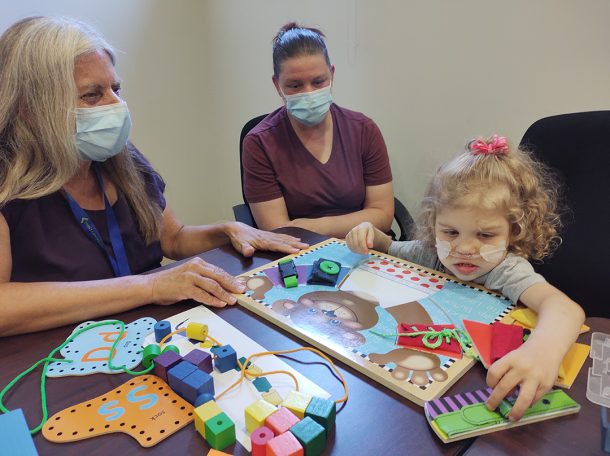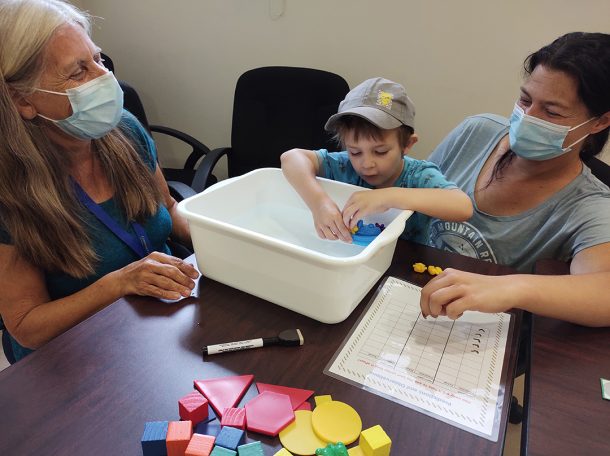 Children and families we support were invited to sign up and, each week, Yvonne led families through one-on-one sessions. The sessions offered fun, hands-on, skills-building activities that focused on Belonging, Engagement, Well-Being, and Expression. Yvonne designed each activity around the Kindergarten learning framework, which is based on the Early Years developmental document for children ages 0 to 6. The entire program linked to school curriculum.
After each session, families took home activity kits to practice that week's skills, like self-help, emotions, math, art, and literacy. At the end, families received a report to share with their children's teachers.
Children and families who completed the program also celebrated with a graduation ceremony that included certificates, graduation caps, treats, and games in early September. It was smiles all around.
Seven families participated in the program's first year.
Lisa felt the program would be a great opportunity for her grandson, Desmond, who was starting Senior Kindergarten in September.
"Yvonne was an amazing teacher. She was able to see how best to engage with Desmond. He enjoyed showing off his existing skills and practising new skills," said Lisa. She noted, for example, Desmond retold a brown bear story for the sessions many, many times when at home. "It was fantastic to be able to bring so many activities home with us – we were able to continue his learning at home with the items."
She said Desmond really enjoyed all the different activities.
"It was great for us preparing him for kindergarten as it showed us areas we need to keep working on and areas that he seems to have mastered," she said.
She added his teacher appreciated the information in the final report, too.
"Going to Senior Kindergarten can be a stressful time with all the unknowns, and Yvonne was able to reassure us and helped reduce the anxiety in both adult and child," said Lisa. "Thank you, Yvonne and Community Living, for the opportunity!"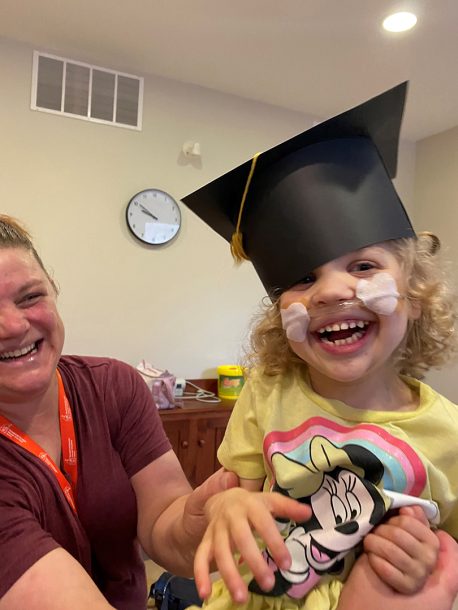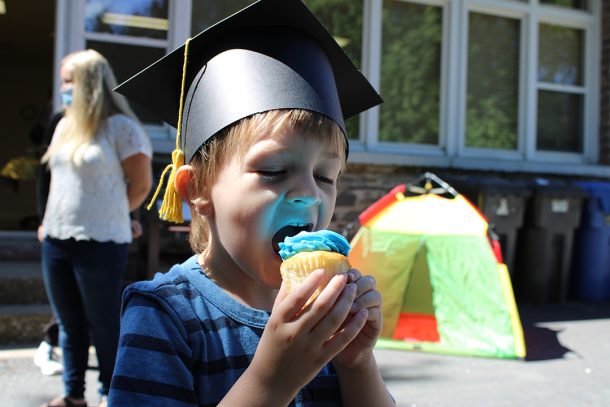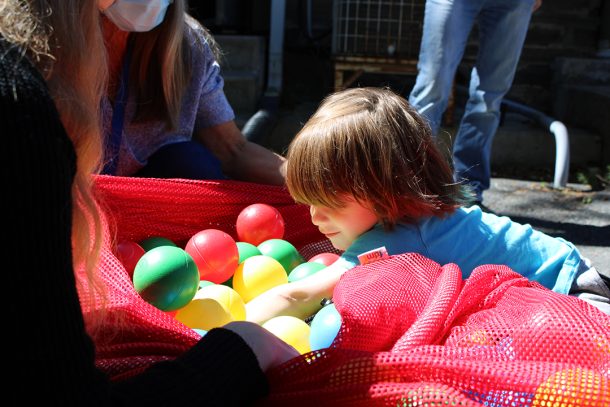 Yvonne said she developed the program out of a desire to provide hands-on opportunities to children and families supported by Community Living Huntsville, who have children about to start Kindergarten. She felt there was a programming gap for children that age in North Muskoka, and took the initiative to fill it.
She said she was especially excited to offer the fun, new program because children and families in that age group had not had many opportunities in the previous two years to interact with peers, due to the COVID-19 pandemic.
"It's all about discovering and building strengths, as children get ready to step into the classroom, and gaining understanding and tools to support children's learning experience throughout their first year in school," said Yvonne.
Community Living Huntsville Resource Consultants support families with children ages 18-months to 6-years old, who have a developmental delay or are at risk for a developmental delay and are accessing licensed childcare. Children do not need a diagnosis to access supports.
Plans are underway to offer the Pre-K Play & Learn program again in Summer 2023. Families supported by Community Living Huntsville can contact Yvonne at Yvonne.Bush@clhuntsville.ca for more information.
Community Living Huntsville is a not-for-profit, registered charity that supports more than 300 children and adults, and their families, in North Muskoka. Want to learn more about our Children and Youth Services team and how we can support your family? Visit https://www.clhuntsville.ca/support-services/for-children/