'Tom & Winnie' supporters revisit past to create stronger future in North Muskoka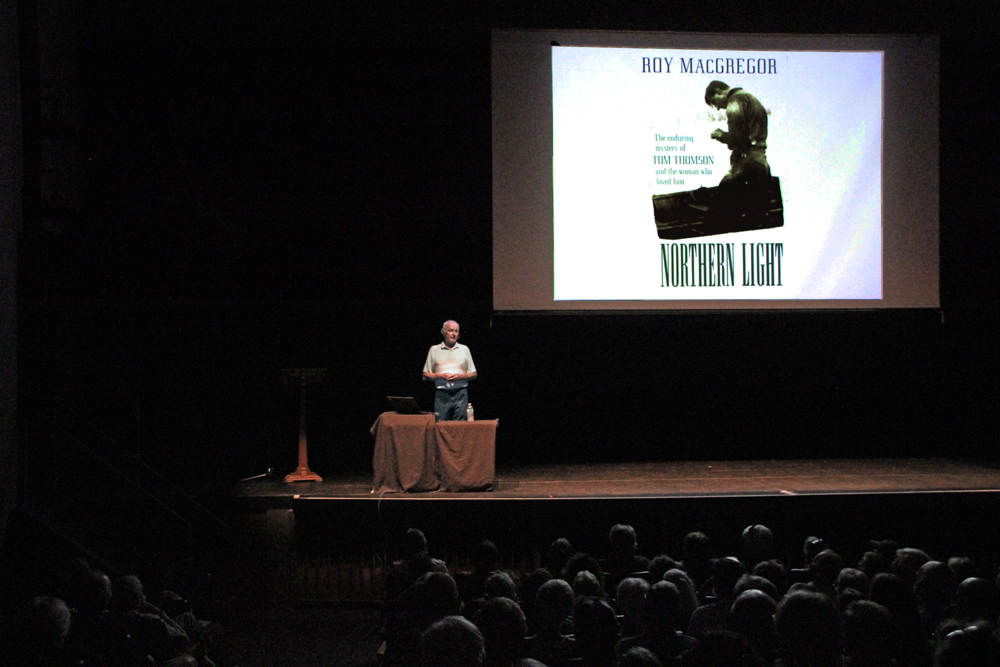 The mystery may never be solved, but one thing is for sure – an enduring fascination with Canadian icon Tom Thomson has made a difference for people in North Muskoka.
"Words cannot express how grateful we are that Roy MacGregor gave his time to share his love of Huntsville, and the wealth of knowledge he has gathered over the years about Tom Thomson and Winnie Trainor, with guests at the wonderful Algonquin Theatre," says Jennifer Jerrett, Community Engagement Specialist, Community Living Huntsville. "And special thanks to our board member, Heather Hunter, for spearheading this amazing event in support of Community Living Huntsville."
MacGregor presented a research-based talk, Tom & Winnie: Art, Mystery and Tragedy, to an audience of roughly 200 interested listeners on July 19. His presentation grew out of his lifelong attachment to Huntsville, keen interest in Thomson, and his bestselling book, Northern Light. The event, which re-examined theories around Thomson's life, love, and mysterious death, astounded the crowd and prompted some thought-provoking questions.
"Roy took us on an adventure through time – and we didn't even have to leave our seats," laughed Jerrett. "But he had us on the edges of them."
She also thanked the Algonquin Theatre and its staff for their incredible support in making the event a success.
The event raised more than $6,100 through both tickets sales and freewill donations. Funds raised will support Community Living Huntsville's Transitional Housing Initiative.
The initiative provides adults supported by Community Living Huntsville, who have experienced periodic or chronic homelessness, with a stable place to live for up to four years. During that time, participants have access to tailored programs and services that support them to create action plans, build skills, access resources, and forge the community connections everyone needs to successfully pursue a place of their own, long-term.
The not-for-profit organization's transitional housing initiative has already changed lives and aims to change more. It relies on fundraised dollars, donations, and charitable grants to continue.
"Thank you to everyone who came to Tom & Winnie and supported the event," says Jerrett. "You revisited the past, and in doing so helped us work toward a stronger future for people we support and our community."
Community Living Huntsville is a not-for-profit, registered charity that supports and advocates alongside more than 300 people with developmental disabilities, and their families, to live, work, and play in unique and purposeful ways in North Muskoka. Our organization celebrates its 60th anniversary in 2022. Learn more at clhuntsville.ca. Follow us on Facebook, Instagram, Twitter, Linkedin, and TikTok.