5 Community Living Huntsville supporters honoured with 2021 Ontario Volunteer Service Awards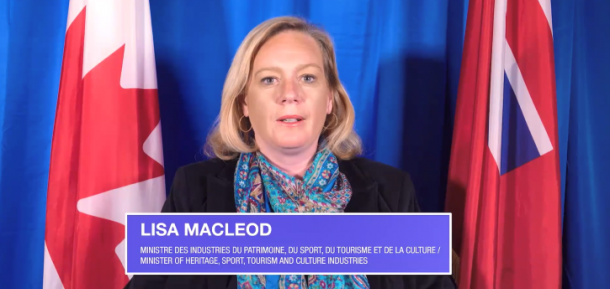 Ontario has applauded five volunteers for their long-standing commitment and dedicated service to Community Living Huntsville.
"We are so grateful for our volunteers' dedicated involvement in our organization, as well as their efforts in creating events and activities that support Community Living Huntsville," says Suzanne Willett, executive director for Community Living Huntsville. "Congratulations, and thank you, to our 2021 Ontario Volunteer Service Award recipients for their commitment to fostering inclusiveness for people with developmental disabilities in North Muskoka."
The provincial government will honour 6,658 volunteers across 27 virtual Ontario Volunteer Service Awards ceremonies in 2021. The awards celebrate the outstanding contributions individuals, who donate their time and take action to strengthen our communities with at least five continuous years of service at one organization.
And those efforts, while always vital, are especially needed in the wake of the COVID-19 pandemic's impact on communities.
Community Living Huntsville nominated five volunteers, who were recognized by the province on Wednesday, March 24:
10 Years
5 Years
Ronald Baker, volunteer
Rosemary McGuire-Herman, former board member
Roy Miller, volunteer
Elizabeth Rice, former board member
"Volunteers are a vital part of communities across Ontario and demonstrate the very best of the Ontario spirit – they are an inspiration and example for us all and continue to make our province one of the greatest places to live," said Lisa MacLeod, Minister of Heritage, Sport, Tourism and Culture Industries. "I am so proud of these exceptional individuals who continue to strengthen our great communities and our great province. Our government thanks each and every volunteer who tirelessly and selflessly continues to support their communities during the COVID-19 outbreak."