Community Living Month kicks off in Huntsville on Tuesday, May 1, 2018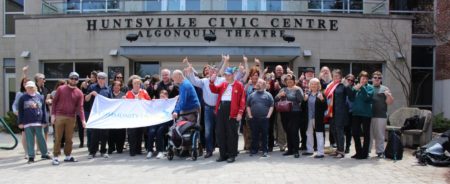 May is Community Living Month and we celebrated on May 1, 2018 in front of the Algonquin Theatre by holding a flag raising ceremony. Many community members attended, along with our generous donors. We are thankful for the continued support we receive in our community. Our community believes in inclusion!
Happy Community Living Month!
Thank you to Mayor Scott Aitchison for your continued support!
Our Flag Raising Ceremony was a success! Thank you to our generous supporters who attended.
We are truly grateful to all of our supporters and would like to acknowledge the members of our Partners for Inclusion.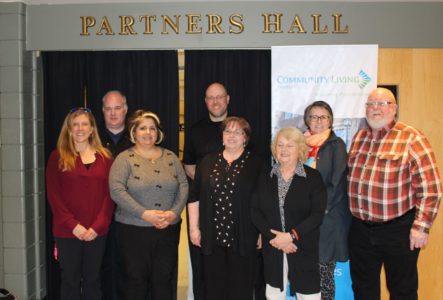 In photo- from left to right:
Back row:
Gifts 4 Friends
Drew Markham
Debi and John Davis
Front row from left to right:
Andrea Johnston
Jelnar Hlal
Cathy Stroud
Gundy Upans
We would like to sincerely thank all of our supporters and recognize all the members of  our Partners for Inclusion who generously donate to Community Living Huntsville:
Abdo and Jelnar Hlal
Andrea & Stephen Johnston
Debi and John Davis
Gail and Gary Donald
George and Diane Hill
Gifts 4 Friends
Janet & Drew Markham
Jason R Cottell & Associates Inc.
Lovegrove Construction & Design
Nicole & John Pantaleo
Roz Barden
Thank you for your generosity! Community Living Huntsville would not be where it is today without the support of all of its donors.