Donate for Housing Inclusion
Everyone deserves a place to call home. Yet every day we support a rising number of people with developmental disabilities and families to find and keep roofs over their heads, as the deepening housing crisis causes prices to rise and homes to disappear.
Our community needs solutions and we have stepped up. But these innovative actions often go beyond our government-funded supports and services.
Donate today using the form below to support community members on the path to housing inclusion in North Muskoka.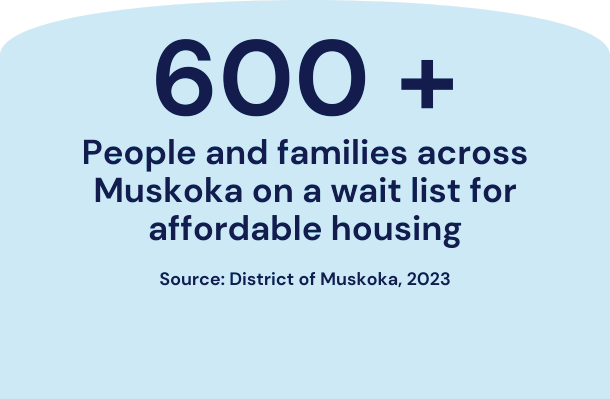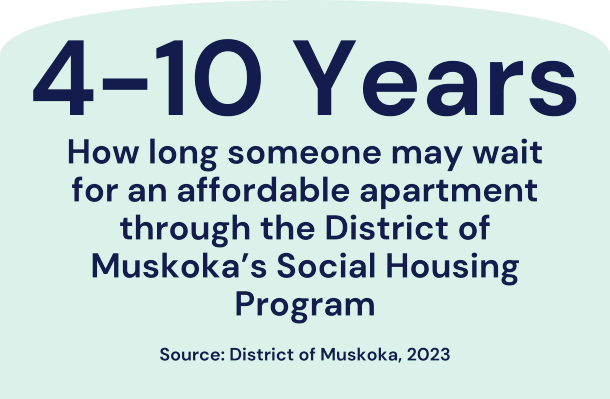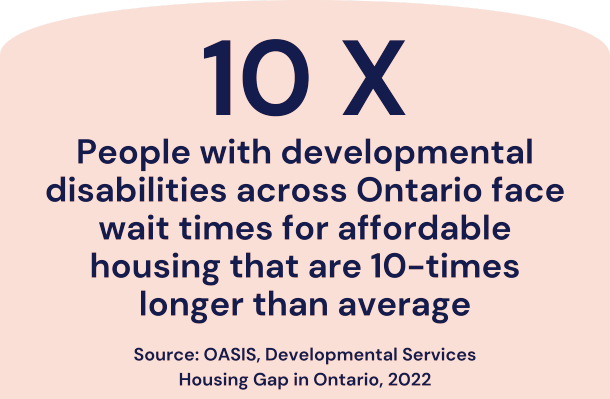 Transitional Housing
You cannot build your life if you have nowhere to live. Help us end homelessness for unhoused adults with developmental disabilities who access our services.
We offer participants a supported housing apartment for up to four years while they create action plans, complete staff-led and community-led skills-building courses, access community-based services, and make community connections to find and keep their own apartment.
Our Transitional Housing Initiative empowers people in equitable and sustainable access to housing, so they can break the cycle of homelessness.
Be an Inclusive Landlord
People with disabilities and families who access our services want the same housing choices as everyone else. Barriers to home ownership mean many rely on rental apartments. But harmful misconceptions about people with disabilities often see them dismissed as rental candidates.
Our staff members are strengthening relationships with area landlords to offer facts, connect them with people and families who access our services, and support stable tenancies that benefit tenants, landlords, and our community.
Read more: Be an Inclusive Landlord
Generation Homes Huntsville
We partnered with Habitat for Humanity Ontario Gateway North to open doors to four affordable and accessible apartments for people and families in our community.
We now manage these apartments, while also providing support and services to tenants to ensure stable tenancies.
Household Items and Services
What makes a house a home? Choice, security, control … and towels. Your donations will also help fund essential household items and services for people with developmental disabilities and families who are on fixed incomes and could not otherwise afford them.
Items may include mattresses, mattress covers, pillows, bedroom linens, personal care products, and, yes, towels.
Six-Plex Apartment
We continue to explore new opportunities and solutions. We are even considering how we might support the construction of an integrated community-based apartment complex with up to six units.
Whether this happens will depend as much on fundraised dollars and your donations as on creative partnerships.
Your Donations Help Change Lives
"They helped me find a place, get a job, and get my life set up."

– Huntsville Community Member
Questions?
To learn more about our housing initiatives, or to discuss how you can make a difference, please contact:
Jennifer Jerrett
Jennifer.Jerrett@clhuntsville.ca
705-789-4543, Ext. 241