Become a Community Living Huntsville Board Member in 2021!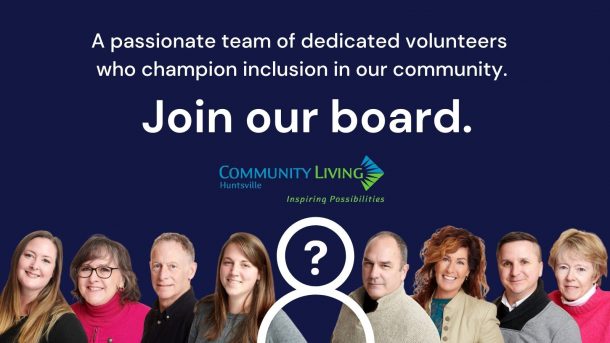 Join our board! Community Living Huntsville's volunteer board members champion inclusiveness for people with developmental disabilities to live work and play in unique and purposeful ways in North Muskoka.
If you're looking to make a difference, make it with Community Living Huntsville.
Contact clh@clhuntsville.ca or 705-789-4543 for an application package today.
Applications are preferred by Friday, September 17, 2021, at 4:00 PM but always welcome.