All Abilities Dance Troupe
The All Abilities Dance Troupe is a group of people of all abilities who come together for the love of dance!
We meet at Trinity United Church's gym on the first Friday of each month from 4:00pm – 5:30pm. Bring comfortable shoes and water!
For more information, please visit our Facebook page here or email clh@huntsville.ca.
Supported by Huntsville Festival of the Arts and Community Living Huntsville
Join Team Inclusion in Motion!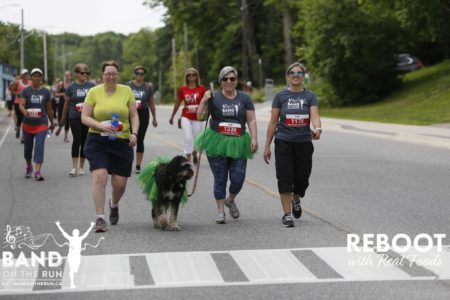 Team Inclusion in Motion will be gathering on Mondays at 4:30PM at the walking track at the Summit Centre beginning January 7, 2019!
This is a great opportunity to join a fun team! Spread the word, and come walk, run, or roll with us!
Community Living Huntsville will be the recipient of funds raised through Band on the Run for the third year in a row. We are looking for volunteers, participants, and brave individuals to participate in the green/ blue hair dye challenge! For more information email: clh@clhuntsville.ca and check out this article: https://doppleronline.ca/huntsville/band-on-the-run-is-back-for-2019/